King Edward Medical University (KEMU) Lahore announced admission in 2023 in MBBS, Masters, MPhil, and Ph.D. programs below you can check all the requirements of these mentioned courses. The KEMU Lahore is a reputable school of medicine, that transfers medical knowledge and delivers qualified skilled doctors, and gives them training in its linked center named Mayo Hospital. This medical school of education is becoming the most famous organization in Pakistan amounting to all other top medical colleges in Pakistan in 2023 and now it is the number fourth medical college in South Asia.
You can get admission to King Edward university Lahore for MBBS, B.Sc Hons, MS, Undergraduate, Postgraduate, Ph.D., and many other medicine-related courses also specializing in particular doctorate fields and courses. Here you can find the king Edward college admission requirements, entry test date, offered programs, course fee structure, admission form download to apply online, and more related to jobs in KEMU Lahore.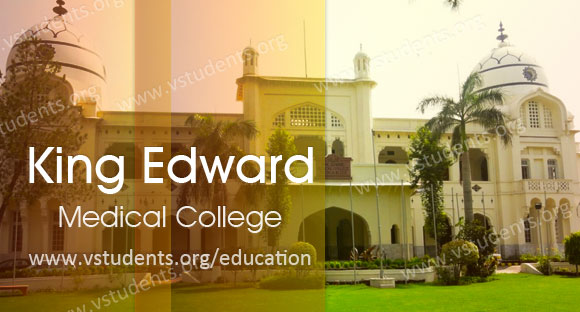 KE Medical College Admission 2023 Complete Guide
The institute is running various departments and centres of medicine such as the basic science department, medical and allied department, and surgery and provides knowledge on Undergraduate, Postgraduate, Mphil, and Ph.D. levels under highly competent and professional scientists and teaching faculty.
Please move downward and check for details about King Edward Medical college admission requirements, last date, fee structure, merit list, entry test date and admission criteria to get enrolled in it.
KEMU Admission Last Date 2023
King Edward medical university is offering two years programme for a master in Public Health (MPH)
KEMU Lahore admission 2023 Last date for online applications is 06 June 2023
KEMU Admission Advertisement 2023
PMC (Pakistan Medical Commission) has officially announced admissions for the session 2023.
KEMU Lahore Fee Structure 2023:
The candidates will have to pay 7000/- rupees for the entry test. The admission form fee would be charged Rs. 1000/- and these charges will be nonrefundable.
This highly ranked university will take admission fee dues according to the regulation of the institute to maintain the quality and effort for the admission test.
For more details about the fee structure visit this link.
| | |
| --- | --- |
|  Discipline |  Fee/Year |
| Anaesthesia Technician |  36000/- |
| Audiology | 36000/- |
| Cardiac Perfusion |  36000/- |
| Clinical Psychology |  36000/- |
| Dental Technology |  36000/- |
KEMU Entry Test Date and Merit List 2023
The University will take a written test, the announcement of MBBS entry test merit list, BDS Merit list, entry test result, video project clinical exam date, and commencement of classes date according to the given schedule. After this university requires time to declare the MBBS merit list for successful students who get admission to KEMU Lahore.
| | |
| --- | --- |
| Last date of form submission | 1st to 8th Aug |
|  Entry Test Result | 30th Aug |
| Prospectus and Admission Form | 1st to 10th Oct |
|  Last date of form Submission | 1st to 10th Oct |
| 1st Merit List (MBBS) | 30th Oct |
| Start of classes | 16th Nov |
| Selection list (BDS) | 10th Dec |
|  Classes start at Dental College | 21st Dec |
Admission to KEM University Post Graduate 2023
The King Edward Medical College Lahore is announcing admission in the Ph.D. program this year, where you will get specialization in Basic Medical & Clinical Science. Students who are interested to submit application forms they can check relevant details including admission requirements eligibility criteria, fee structure, last date, merit list, and interview schedule which be released after some time from university officials.
If those candidates who did not give the NTS Test, they would appear in university subject based test and the applicants have to pass this test not below to 60% marks. This test would consist of the information regarding anatomy, pathology, biochemistry, physiotherapy, cell biology, research methodology, epidemiology, and physiology.
Ph.D. Eligibility
The candidates must hold MPHIL, MD, MS, FCPS, MDS, or eighteen years of equivalent education in dental and medical science recognized by the Higher Education Commission HEC & PMDC. If their CGPA is below 3.0 out of 4 or less in the 2nd division, then they are not eligible to apply for the Ph.D. course.
The applicants must pass their GAT (General) Test or GRE test by the national testing service NTS with a minimum score of 60% in the test result.
Admission in MD Program
This course consists of 4-year duration in which you will learn about various medical terms, diseases, and their treatments by one of the leading medical institutes of Pakistan. Doctor of Medicine program outline: The program will provide you with information and make you specialize in community medicine & public health, general medicine, pediatric medicine, radiology, general surgery, ophthalmology, otorhinolaryngology, obstetrics, and gynecology.
Admission to KEMU Postgraduate Programs
In this course, you will get to know about general surgery, ophthalmology, Otorhinolaryngology
, Obstetrics & Gynecology.
Eligibility criteria:
The applicants must submit admission forms before the last date and must possess the basic medical qualification of MBBS or an equivalent medical qualification recognized by the Pakistan medical & dental council or FCPS, MD basic science degree holders.
The candidates have a certificate of one year's house job experience and must have to submit their experience certificate along with the admission form for King Edward medical college Lahore.
The KEM will take the entry test and only those students who will pass this medical written test with 50% scoring, would be called for an interview.

KE Medical College Address Contact Info:
Address: King Edward Medical University, Nelagumbad, Anarkali, Lahore, Pakistan. 54000.
Official website: www.kemu.edu.pk
Official Email: info@kemu.edu.pk
Phone: +92 (42) 99211145-54