Join Pak army 2021 online registration and apply for Pakistan army jobs is every Pakistani's dream as it gives the patriotic feeling to give the motherland what it deserves. To fulfil this dream every year many applicants apply for join Pak army 2021 as a commissioned officer, Captain, soldier, PMA Long Course, doctor, engineer, civilian, captain, civil driver/rtd Army driver, or cadet and only those are selected who fulfill certain criteria, interview, and examinations.
Find the detailed offered opportunities by Pakistan army including the last date to apply, requirements and criteria, age limit, scale and registration guide below. We will guide you all the process that how to join pak army 2021 and how to apply for online registration for offered army jobs 2021. How to join pak army after Matric, Fsc. Joinpakarmy.gov.pk offer jobs many times in a year for male and female to join as a soldier, doctor, medical cadet, captain, ISSB, major, commissioned officer, lady cadet, regular commission, 139 long courses, direct short service commission and many more. Interested candidates can apply by the online registration form or by visiting the nearest centers by Pakistan army. We will guide you through the complete procedure below.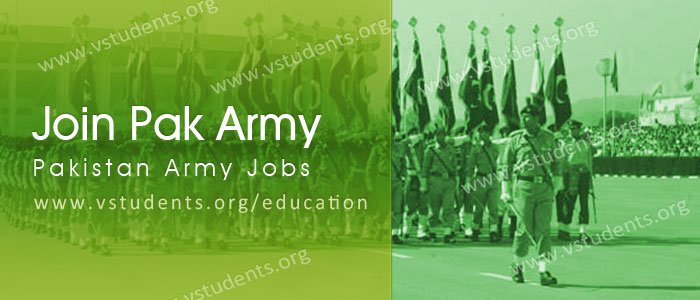 Join Pak Army 2021 Online Registration And Jobs
Candidates can join Pakistan army in many offered pak army jobs 2021 as a medical cadet, commission officer, soldier, captain, major, as a female cadet, female doctor, engineer, for PMA short and long courses, regular and direct commissions and more. please follow the instructions below for registration guide joinpakarmy gov pk.
[box type="tick"]Must check Join Pak Navy Online Registration Complete Guide.[/box]
Pak Army Jobs 2021 www.joinpakarmy.gov.pk [New]
[box type="tick"]
Check all the Latest Pak Army Jobs published in all the newspapers by officials.
For more details, you can scroll for Pak army gov official website joinpakarmy.gov.pk.[/box]
Join Pak Army Advertisement 2021:
As Pak army advertise jobs every year more than twice or three times in a year. This year pak army advertisement 2021 is announced by joinpakarmy.gov.pk join pak army as a regular commission through technical cadet course and Captain or Major for short service or direct short service.
Pak army latest job advertisement 2021 below is for join as driver, UDC, LDC, Watchman, Cook and Sweeper. You can find more details about this below.
Serve Pak Army in Trained/BSc Nursing. Join Pak Army as Armed Forces Nursing Services (AFNS). This Job is specifically for female candidates.
Join Pak Army New Jobs

Join Pakistan Army as Civil Driver / Army Driver


Last date to apply 15th July
Pak Army Nursing Jobs (AFNS) for females
Last date to apply 31st August
Join Pakistan Army as Commissioned Officer
Last date to apply 18th July

Join Pak Army as Junior Commissioned Officer


Last date to apply 15 May

Join Pak Army as Regular Commission through PMA long course 142


Last date to apply 08 May

Join Pak Army as Regular Commission through technical cadet course


Last date to apply 23 March
Apply for Pak Army as Doctor Online Registration
Last date to apply November
Applicants who wish to apply for Commission officer and Soldier job should firstly, register themselves online at joinpakarmy.gov.pk or applicant can also go to the army selection center which is located in almost every district and capital province cities of Pakistan. To join Pakistan army 2021 and getting your wheels on the Commission officer road it is necessary for the candidate to fulfill certain norms. Female entrants are not allowed for this job, males applying should be intermediates or graduates with the marital status of single.
While making the mind of the latest jobs in Pakistan army 2021, the first thing which comes in mind is the weight and height. Minimum height for qualifying is 5 feet and two inches whereas weight is measured by applying body mass index(BMI) formula.
Join Pak Army 2021 as Doctor: or General Duty Medical officer it is not binding to be an MBBS graduate from specifically only Army Medical Colleges. Candidate can be a graduate of any medical college and it is obligatory for them to have a height of at least 5 feet. After registering oneself online or by manually visiting the centers for this Pak army job, a test is held which is known to be the Preliminary test. This test is held in three major cities Lahore, Rawalpindi, and Karachi at the GHQ selection quarters Pakistan army offers many jobs for interested students twice in the year including male and females.
They can join Pak army using the online registration form or via visiting near the selection center. most of the jobs are offered for youngsters to strengthen to Pakistan armed forces. There are many jobs offered in regular commission, short service regular commission, direct short service commission, soldier recruitment as PMA long course, cadet course, lady officers, female engineers, male and female doctors, join Pak army as captain, as major, as civilian, as IT engineer, webmaster, as soldier, as clerks. join Pakistan army as the second lieutenant, as assault and many more fields.
Please click here for the latest jobs.
Join Pak Army Online Registration 2021 joinpakarmy.gov.pk Guide
Anyone can join Pakistan army after matric, Fsc, ICS, intermediate, graduate or post graduate.
[unordered_list style="tick"]
First of all, register yourself via Pak army online registration 2021 at

www.joinpakarmy.gov.pk

or you can also apply for Pak army by visiting your nearest selection center.
You must have an email account for online registration and then you have to fill out all the forms online at the given link above.
As you will complete the Pak army registration form, you will get a date for your preliminary test which will conduct on a computer, defiantly it means you should know the computer to operate at least.
 In the registration form, they will ask for your basic information, like name, address, etc and also you have to enter your qualification and their grades.
Enter all information carefully because there is no Undo option to change once entered wrong.
After the submitting form, you will get a PIN on the screen, note the pin code carefully to access your profile online in the future.
Then your roll number slip will be on the way and delivered in a few days.
Candidate should come with roll number slip, CNIC, all the documents on test day.
The applicant will pay the application fee for the same test.
[/unordered_list]
[button link="https://www.joinpakarmy.gov.pk/" size="xl" icon="check" color="green" window="yes"]Click Here for Online Registration[/button]
Join Pak Army After Fsc Matric
Many students want to join Pak army after Matric or after Fsc, ICS or even BS programs up to graduate and postgraduate programs. There is a complete world behind the scene for every field in Pakistan army profession. So, whether you want to join Pakistan army after matric or fsc, you have to right to shine with grace and professionalism at the same time to serve the motherland.
How to join Pak army after Matric Guide:
The process to join army 2021 is pretty same, you have to keep the eye on the announced admission date in the advertisement to join Pak army after matriculation. Then fill the form online and get your generated pin code and note it down carefully. you can also file your joining from nearest Pakistan army recruitment centre.
Join Pakistan Army as Captian, Soldier
Pakistan army jobs every year to join Pak army as captain, soldier, engineer and many more. In which graduated and postgraduate candidates can apply as captain. Although this has really filtered and strict criteria to join the army as a captain. It has only six months of training and after ranked as captain as well as a soldier with different criteria. Pakistan army has offered jobs for captain in July. They offered jobs in army education crops (AEC) and crops of the ordinance (Ord). Please follow the same applying procedure mentioned above to join Pak army gov online registration.
Please note that the Pakistan army is all about rules and regulations means constraints, punctuation, and discipline. Join Pak army 2021 and apply for online registration for any job if you have guts that you can do it as a profession and for your country.