Getting admission in Pakistan Atomic Energy Commission 2023 which is a multidisciplinary national organization hooked on the production of nuclear energy and power facilities, research and development. The PAEC was established in its modernized shape in 1956 under the umbrella of the Government of Pakistan. The central theme of this organization is to manage and rule the peaceful production of nuclear technology as well as the development of reactor infrastructure in the country.
Several times, the organization has built up an extensive shape and infrastructure for contributing to the economic uplift of the continent. PAEC sponsors to all these universities which arrange programs regarding research programs and science conferences.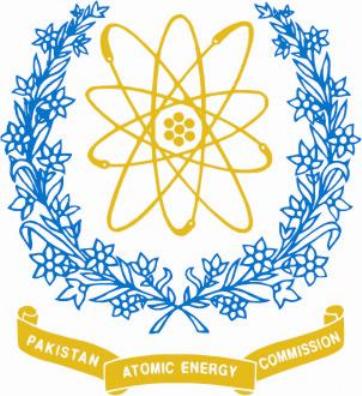 Jobs in Atomic Energy Commission Pakistan 2023
The PAEC is going to offer you, Postgraduate Fellowships, at Pakistan Institute of Engineering and Applied Sciences (PIEAS) and Karachi Institute of Power Engineering (KINPOE)
PAEC Jobs in Pakistan Atomic Energy Commission Islamabad
The PAEC is a leading and prestigious institute that is looking for competent, talented, and qualified individuals for appointment against the posts that can be seen on the official website. The candidates can join the PAEC on merit to get jobs in Pakistan atomic energy commission there are hundreds of jobs available for different vacancies. For jobs please make sure to get your complete documents and the candidates from the universities above will get an extra edge in merit for getting a job. If you have any queries regarding this topic please feel free to let us know via comments.
Fellowships Programs 2023 PIEAS Islamabad:
"Pakistan Atomic Energy Commission" has officially announced admission in MS programs which details can be checked below.
PIEAS Courses Outlines & Eligibility Criteria:
MS Materials Engineering:
Pre-requisites: The candidates who are BE or BSC can submit their forms for this program.
MS Mechanical Engineering:
Education: BE or BSC in mechanical.
PAEC Admission in MS Nuclear Engineering:
The applicants who have passed their BE or BSC in electrical, mechanical, civil, or chemical are eligible for the above course.
MS Process & System Engineering:
Qualification for applicants: BE or BSC in chemical, electronics, or electrical.
The institute is offering MS Medical physics and Mphil Physics programs and MSC in Radiation and Medical Oncology.
The candidates who are going to apply in Radiation and Medical Oncology must have MBBS and for MS Medical physics and Mphil Physics, they have the degree of MSC or BS four year degree in physics.
MS Program KINPOE Karachi:
This institute is offering you MS in Nuclear Power Engineering.
Pre-requisites: BS or BE in Engineering in Chemical, Civil, and Electrical.
[box type="note"]Must check
PIEAS Islamabad Admission
2023 and get enrolled before the due date. Avail this opportunity of getting the job into PAEC asap![/box]
Atomic Energy Commission Pakistan admission Fellowships Features:
The PAEC fellowship holders will gain the benefits that we have written down.
A stipend of 15000/- will give monthly.
The facility of free transport, hostel, and medical.
The commission will provide job placement after completing any of the courses as a junior scientist, junior engineer or medical officer on the scale of SPS-8.
IT Endowment Fund:
Some of the fellowships from PIEAS IT Endowment fund of Rs. 15000/- are also available for MS and Mphil.
Instruction for applicants:
All Pakistani nationals can apply for any course.
The degree having first division or 2.5 CGPA out of 4 will be preferred for but the second division will also be acceptable.
The candidates who are going to apply, their age limit should not be crossed to 30 years.
Selection procedure of candidates:
The admission test will be conducted in all the major cities of the country.
Merit will be determined by admission tests and interviews.
Application procedure:
The applicants can download application forms from the website of PIEAS with an online processing fee of 1000/- rupees will be charged.
The program guide of the institute can be obtained from the registrar's office by paying four hundred rupees.
Commencement of classes:
The classes will be started on November 4.
Fee information can be taken from the admission office or can be checked into the prospectus.
PAEC Contact Details and Address:
Pakistan Atomic Energy Commission, Near K-Block, Postal Office Box 1890 Islamabad
Telephone: 0519209032
Email: webmaster-aks@paec.gov.pk
Website: www.paec.gov.pk
PIEAS Address:
Pakistan Institute of Engineering & Applied Sciences, P.O. Nilore, Islamabad.
Phone: 051-2207380
Website: www.pieas.edu.pk
KINPOE Karachi Address:
Karachi Institute of Power Energy, P.O Box 3183, Hawks Bay Road, Paradise Point, Karachi
Phone: (021) 9920 2222 (ext. 2701)
Website: www.kinpoe.edu.pk